"Traumatized people suffer damage to the basic structures of the self." - Judith Herman
---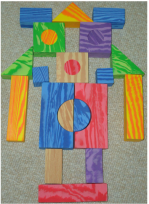 Contact me at 631-836-3027


Many individuals who seek help in managing their relationships express feeling emotionally stuck- responding over and over to situations and people in ways that increase feelings of anxiety, frustration, hopelessness, and anger. Despite knowing, logically, their responses are not helpful, they are unable to act in any other way.

Have you ever described your interactions with others in this way: "There is a part of me that thinks..." or "It was like a part of me felt..."? Or do you sometimes feel as if two parts are at odds with one another pulling you in two different directions? Therapy can help to sort out those parts that interfere in your efforts to find fulfillment in relationships.

---
Every person has a self that is made up of various 'parts'. Sometimes a part becomes emotionally wounded when a person experiences neglect or abuse as a child. In adulthood, the wounded part stores feelings of anxiety, confusion, sadness, or anger until it becomes triggered and 'acts out' in ways that seem over-reactive or even child-like.
Have you ever felt surprised, confused, or ashamed by your actions after you have 'cooled off' and are able to reflect back on a situation? This just means that a part was feeling rejected or emotionally unsafe and 'acted out'. It is NOT a reflection of you as a whole person, but just a PART of you.
Therapy can help you to heal your wounded part(s) and feel more in control of your relationships. Contact me at
631-836-3027
to discuss how this therapy approach may benefit you.
Independent Coursework:
The Bastic Six Part System: A new Perspective in Working with Complex Trauma with Julie Dubovoy
Post-Traumatic Growth- How to Foster It
Update on Trauma: The Current State-of-the-Art with Christine Cortois
An Introduction to the Integration of Ego-State and EMDR Therapies with Farnsworth Lobenstine

EMDR Basic Training Parts I & II, EMDR Institute
EMDR Toolbox: AIP Methods for Treating Complex PTSD & Dissociative Personality Structure with Jim Knipe

Spirituality & Holism in Social Work Practice with Trauma Survivors