"You Can Learn to Embrace Change and Achieve Your Goals Despite Someone Else's Struggles."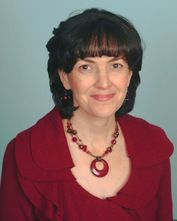 A person can be in a relationship and still maintain a sense of self. That means having your own friends, interests, and career path.
When you have a sense of self you are able to enjoy experiences without the presence of the other person- free of guilt or fear that the other person will abandon you.
In a healthy relationship it is important to balance your own sense of self with the needs of another person. Balance is achieved when you are able to practice healthy detachment. This means allowing another person to take responsibility for his/her own happiness and letting go of the need to do for them what they are capable of doing for themselves. Healthy detachment reduces feelings of anger, frustration, disappointment, and resentment. You can learn healthy detachment. I can help.
​ You've taken the first step, now call
631-836-3027
to speak with a knowledgeable and caring professional.
As a licensed clinical social worker, I offer individual and group psychotherapy for adults. I graduated from the State University of New York at Stony Brook's Master of Social Work program and currently co-coordinate the monthly NASW (National Association of Social Workers) Private Practice Group. I am a trained
EMDR
(Eye Movement Desensitization and Reprocessing) therapist and my passion is to help others overcome issues of codependency in relationships along with the effects of childhood trauma.
The individuals I work with may be seeking help for the following:
Emotional numbness/depression
Social Anxiety
Consistent negative thoughts
Troublesome relationship patterns
I practice a person-centered approach believing that the relationship between client-therapist, free of judgment, is the basis for successful treatment. It is
not
my job to tell you what your life should look like, but to offer input and ask questions that can help you to clarify what it is YOU really want from life.
---